Our Mission
To make learning more effective, accessible, and affordable.
In 2003, a university professor, an entrepreneur, and an international business executive formed a learning company to improve the higher education experience. What started as a handful of authors writing assessment questions for publishing companies has grown into a global team of more than 300 in-house learning experts partnering as a full-service learning design company with leading universities, corporations, learning technology companies, and publishers.
2003

ansrsource established.

2004 - 2006

ansrsource creates content to accompany higher education textbooks, focusing on authoring assessments and developing an internal multidisciplinary team of subject matter experts.

2007 - 2009

ansrsource develops content for online homework platforms and online courses, beginning a journey toward learning design.

2010 - 2012

ansrsource establishes a learning design practice, launches the award-winning Applied Critical Thinking Institute, and begins engagements with universities, associations, and education technology companies.

2013 - 2014

ansrsource establishes a formal media design and development practice, forms first corporate learning partnership, and starts work in adaptive content development, microlearning, and competency-based education.

2015 - 2016

ansrsource achieves ISO:9001 certification, diversifies partnerships with corporations and universities, and becomes one of the largest designers and developers of adaptive learning content in the world.

2017 - 2018

ansrsource refines course design and development practice and accelerates innovation using emerging approaches—including social learning, mobile learning, open education resources, continuing education, and more.
INTEGRITY
We are fair, honest, and do what we say.
CONTINUOUS LEARNING
We continuously approach learning with curiosity, passion, and open-mindedness.
---
COLLABORATION
We respect different perspectives and collaborate to leverage our collective strengths in service of the learning experience.
EXCELLENCE
We always deliver the best for the learner.
---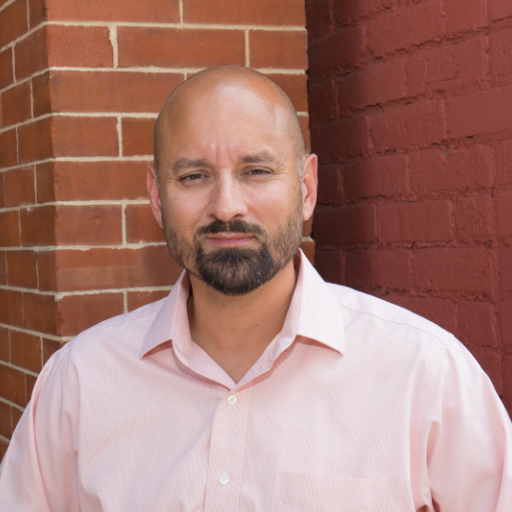 President and CEO
---
Read Bio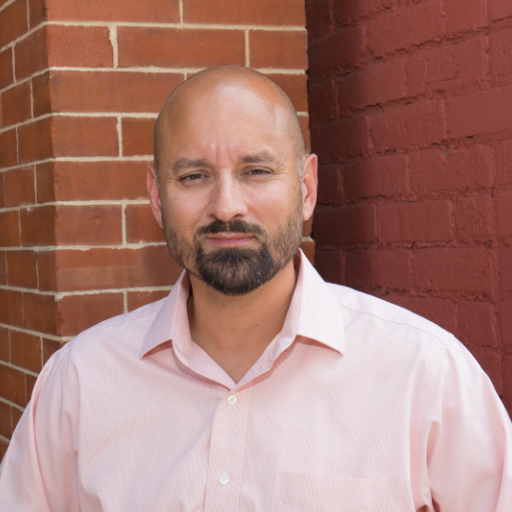 "Every day I am inspired by the passion and commitment of our ansrsource team. We are driven to unlock our own potential through learning so we can engage and inspire other learners to do the same."
As a founding member of ansrsource, and President and CEO since 2013, Rajiv has guided the company's growth for more than a decade. Under his leadership, ansrsource has become a global learning solutions organization serving respected institutions of higher education, technology companies, corporations, publishers, and associations.
Prior to joining the company, Rajiv worked as a financial journalist, editor, and writer for print media and wire service agencies. He holds degrees in communications and business. Rajiv is inspired by exploration and balances his passion for ansrsource's vision with his desire to spend time in the natural world with his wife, three boys, colleagues, and friends.
Vice President, Partner Engagements
---
Read Bio
"At ansrsource, we pride ourselves on listening and asking thoughtful questions to improve our understanding and performance. Even as our company has grown, we have remained curious and collaborative ... and maintained an entrepreneurial mindset that fuels our continued learning as a team."
Vijayshree has been a member of the ansrsource team since 2004, helping to guide the company's strategy, develop education content, and build customer relationships. In her current role, Vijayshree leads strategic account management, client communication, and coordination with the global team to ensure successful projects and thriving customer relationships.
Prior to joining the company, Vijayshree worked as a journalist with a leading Indian newspaper and as a research analyst. She holds a black belt in Shotokan karate and loves to experiment with new recipes in her spare time.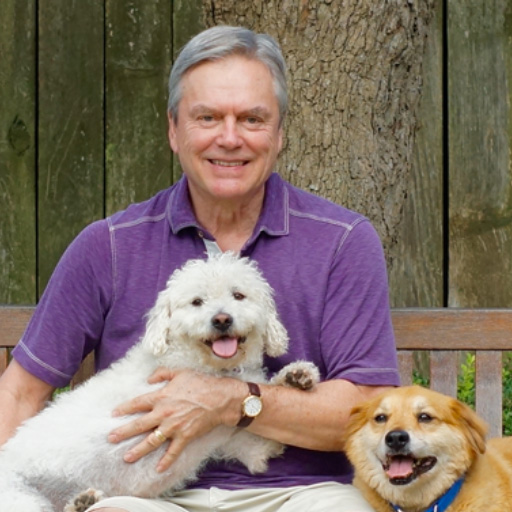 Executive Vice President and COO
---
Read Bio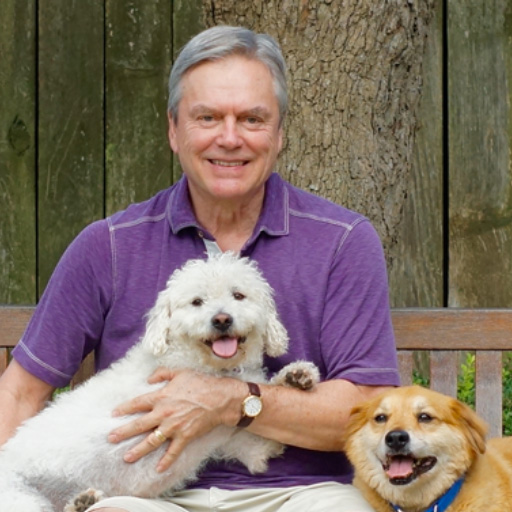 "While we work closely with our clients, our real focus is the learner and how we can provide her or him with the most engaging and effective content."
Mike joined ansrsource as the head of its partner engagement team in 2015, shortly after retiring as a Managing Director of JPMorgan. In mid-2017, he was named Chief Operating Officer. He has global responsibility for client acquisition, learning design, development and delivery, and related support functions. He brings to his second career a passion for learning and extensive global experience in developing, managing, and growing complex service relationships with multinational companies, financial institutions, and public sector/non-profit entities. Mike and his wife are active as a foster family for a local dog rescue agency and generally succeed at finding time to travel internationally twice a year.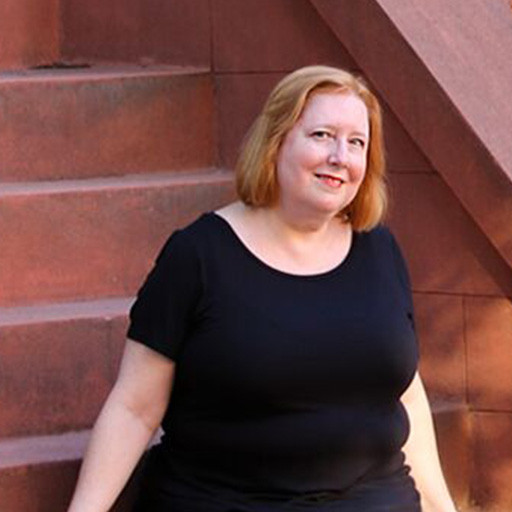 Director, Learning Design
---
Read Bio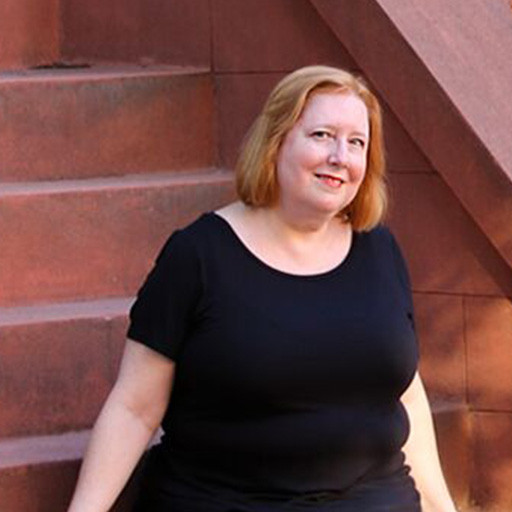 "What I love about this company, first and foremost, are the people. They are smart, caring, collegial, and passionate about delivering quality solutions to our clients."
Julia joined ansrsource in 2016. She is responsible for consulting with clients to understand their needs, establishing the scope and design for large learning initiatives, authoring scripts and assessments, and mentoring instructional designers.
Prior to joining ansrsource, Julia spent nearly 20 years as an educator, delivering traditional classroom teaching and holding leadership roles in online education. She has a unique blend of experience in both academic and corporate learning environments. When she's not working with ansrsource customers, Julia enjoys stand-up comedy and improv.
---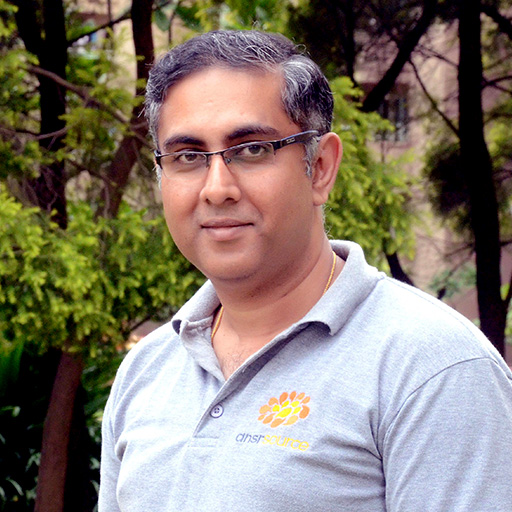 Director of Operations
---
Read Bio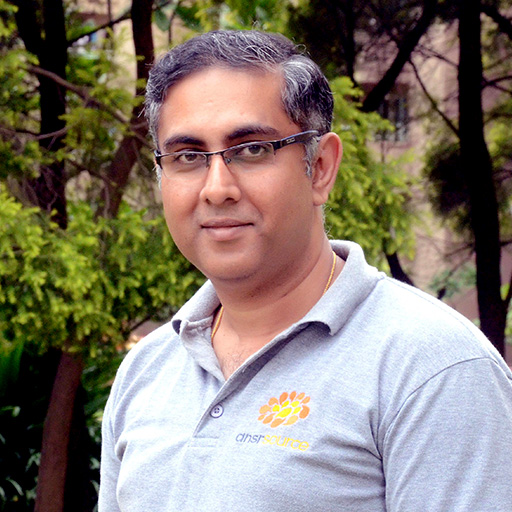 "ansrsource has a strong reputation for collaborating with customers, delivering high-quality solutions, and always having a 'learner first' approach. I am really excited to be a part of such a great team!"
George joined ansrsource in 2017 from Cognizant, where he was most recently Senior Manager, Academy Solutions. In that role, George helped Cognizant implement their Learning Management System, develop and convert thousands of courses, and deliver learning solutions by working with internal and external partners.
Prior to Cognizant, George served as an Advisory Project Manager at IBM and as Associate Vice President, Learning Solutions, at Brainvisa, a learning design firm that experienced significant growth during George's seven-year tenure. George holds a degree in engineering from the University of Calicut. He lives in Bangalore with his wife and two children.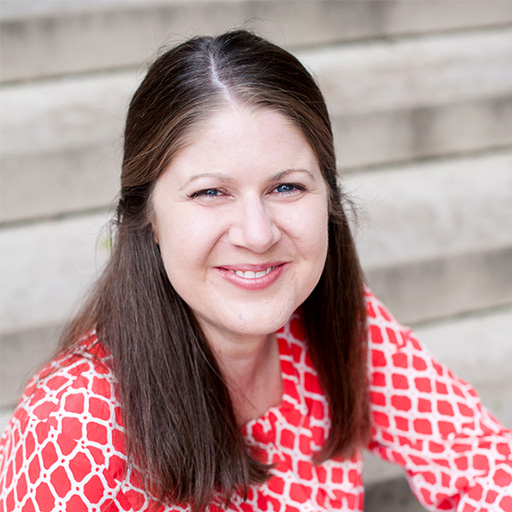 Associate Vice President, Partner Engagements
---
Read Bio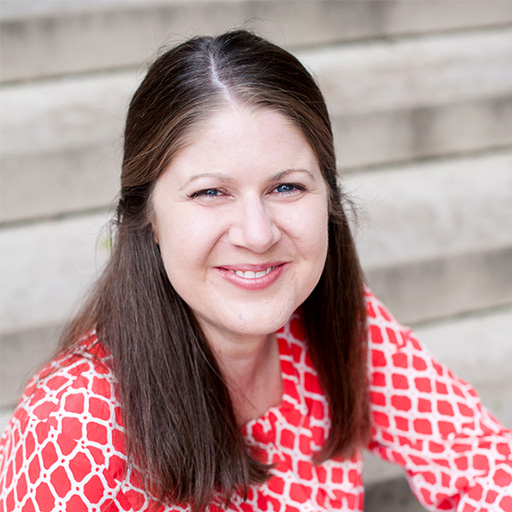 "Our customers consistently cite our in-house team of experts as an important advantage in working with us and a true differentiator for ansrsource."
Katie has been with ansrsource since 2011. During her tenure, she has managed partner engagements; supervised and advised teams that include authors, project managers, subject matter experts, and editors; and helped guide company direction and marketing. In her current role, Katie develops and manages relationships with new and existing clients, ensuring their needs are met.
Prior to joining ansrsource, Katie spent ten years in the field of education, including creating and editing customized course content with Cengage Learning, one of the world's top-tier higher education publishers. When she's not working, Katie loves to garden and spend time with her husband, dogs, and cats.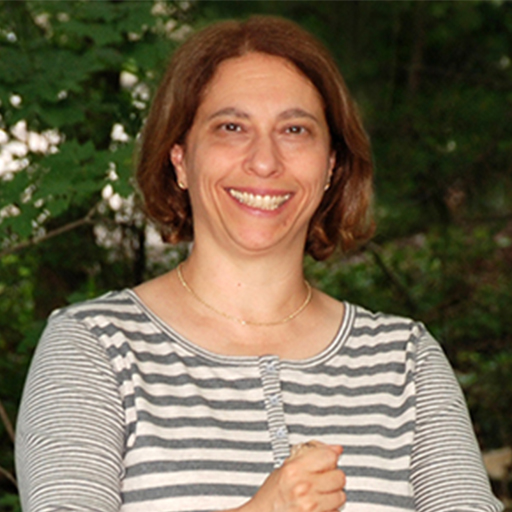 Associate Vice President, Program Management
---
Read Bio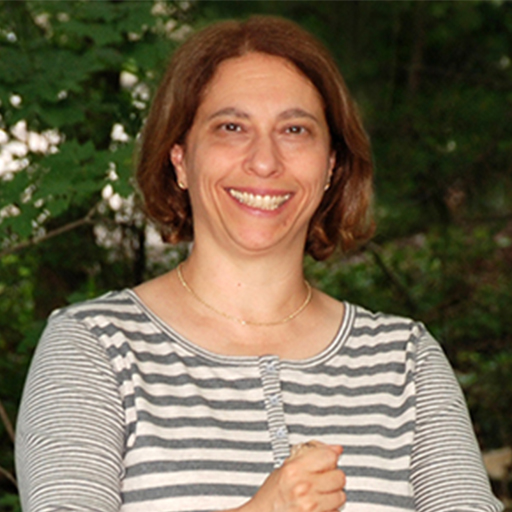 "As a company, we really 'get' learning design and understand where it fits in the learning and development ecosystem."
Susan joined ansrsource in 2014, bringing with her decades of experience incorporating technology into educational content and courses. After leading Learning Design for several years, Susan is now responsible for companywide program management, guiding the creation of innovative interactive learning experiences.
Before joining ansrsource, she built and led a team developing higher education courses used by hundreds of thousands of students each year. She began her career as a software engineer creating learning games and interactive media for math and science learners. In her free time, Susan likes to swim, hike, read, and spend time with her four children.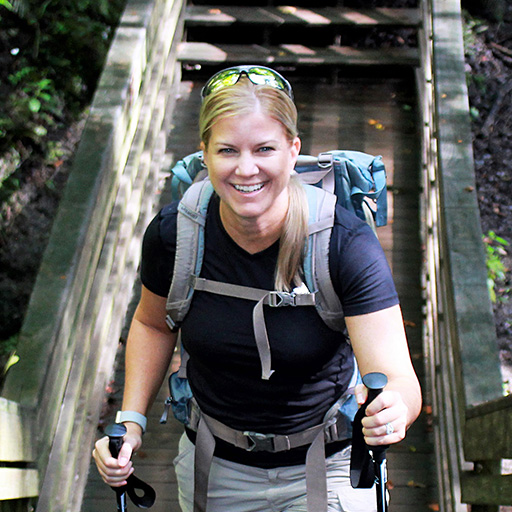 Director of Corporate Partnerships
---
Read Bio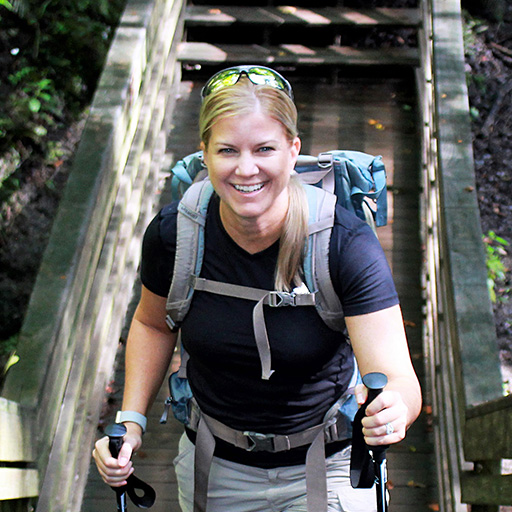 "Learning and development solutions are evolving fast—often faster than internal corporate L&D teams can keep up with. It is exciting to be part of ansrsource as an extension of corporate L&D teams to offer current, innovative, and flexible solutions to meet the learning needs of their organizations. I am passionate about how the ansrsource team approaches each partnership—and how the end result maximizes learner engagement, retention, and experience"
Vicki is a business and leadership development professional who joined the ansrsource team in 2017. With more than 20 years of experience, she offers a unique range of expertise spanning from needs assessment to strategy creation, solution delivery, and effective follow up. Vicki's expertise in developing award-winning leadership programs and customer-centric learning solutions enables her to engage stakeholders to deliver desired business results for clients. In her spare time, Vicki enjoys tennis, hiking, and spending time with her husband and friends.
---
To support our mission, we are proud to partner with organizations that deliver education and training to underserved learners through ansrcares, a philanthropic volunteer program driven by our team members. We encourage all ansrsource team members to participate, sharing their skills and knowledge to improve the effectiveness, accessibility, and affordability of education for those most in need.
ansrsource team members with children
ansrsource team members in school
ansrsource team members in school with children